Prices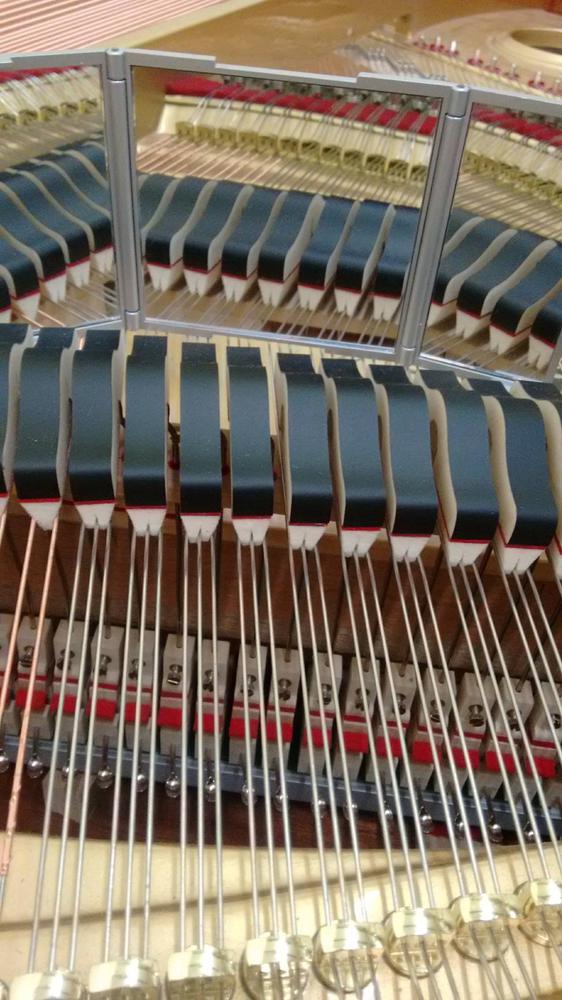 Tuning
Fine Tune £70 (Multi piano discounts available. please contact me about this).
Pitch Raise £100
Moving
Local moves £130
Removal & Disposal £200
Repairs
£30 p/h in the home
£240 per/day workshop + material costs
Most minor repairs can be done at home and usually along with the tuning, but some things have to be done in the workshop, or bigger jobs will be done there. This might just mean taking the action or keys away for a short period of time...
Regulation
Priced per job
Regulation is usually done in the home. The prices range depending on how much needs doing. I can give you an estimate, but it depends cost of materials and time taken.
Restoration
Priced per job
This will be done in the workshop. I would discuss with you what needs doing and what is optional. I will help you decide on what work is best to get done, this can include re-stringing, soundboard repairs, hammer replacement, frame re-spraying, cabinet polishing and more.
Any restoration quotes will include materials, removal and delivery costs and the first tuning a few weeks after the piano is delivered.
*please contact me via email if you are a charity, comunity project, or receiving benefits. I can arrange special prices for you if so.